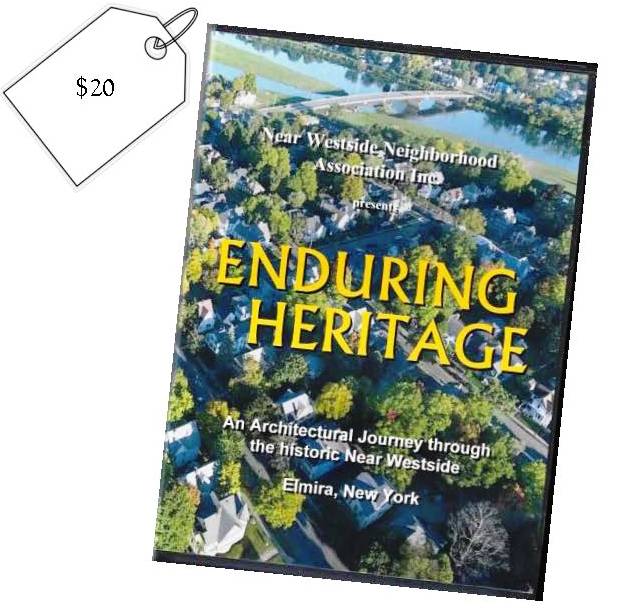 Available for purchase now!
Enduring Heritage:
An Architectural Journey through the Historic Near Westside
This 30-minute film showcases a number of historic homes in the City of Elmira and touches upon what was, what is, and what may be. It would make a great gift for anyone interested in the historic architecture of Elmira!
The film was produced by NWNA, Inc.,
Videography and Editing by Ramsdell Productions.